>
>
Subscription fee – Medical Product Statistics
Your access card to current, reliable data
Signum medicinal product statistics are world-renowned for accuracy and reliability. With a Signum subscription, you gain access to current relevant data that complies with local and international standards.
Your Signum data subscription includes:
Reliable pharma data from 20+ official sources
Daily updates on up to 60,000 product lines via comprehensive merging and validation of datasets
Optional subscription levels to meet specific requirements
Solid data infrastructure
24/7 stable and secure access
Subscription user levels
There are three user levels of Signum data subscriptions. Your level is dependent on your specific requirements and the number and type of user profiles that you need.
Basic: 5 Viewers, 1 Business Analyst
Plus: Unlimited Viewers, 4 Business Analysts
Pro: Unlimited Viewers and Business Analysts, with optional exclusive access for a Data Scientist.
Data catered to your users
Each user receives an access level based on their use of the platform, whether it's to follow sales development, analyse data, or gain back-end access to fine-tune the solution.
Types of users include:
---
Viewer – Can see and export data with the goal of following sales development and industry trends
Business analyst – Can prepare his/her own analyses, dashboards, etc. system tools. Data can then be shared within the user's organisation.
Data scientist – Can develop your application of the platform – this includes the development of own tools and integrations – including your own data sets.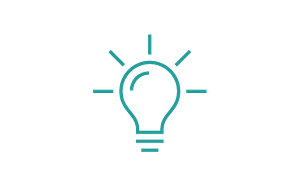 Proven and always
up to date
Signum has 40+ years of experience in gathering, validating and processing data. Today, our regularly updated statistics cover 99.7% of Nordic markets through a daily compilation of 20+ data sources.
For more information, please contact